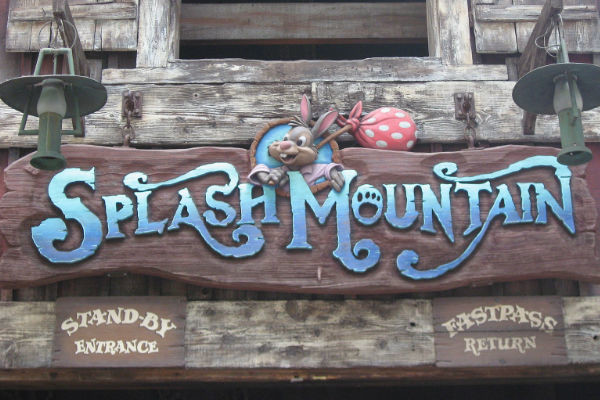 Wikimedia
For Disneyland California?s 34th anniversary of its opening, a famous attraction was born that still delights visitors to this day… Splash Mountain!
The truly timeless ride takes guests on Br'er Rabbit's adventure as he tries to outsmart Br'er Bear and Br'er Fox. On the attraction you will meet all the residents of Critter Cave and the Laughing Place who are relaxing on the river banks. Riders then journey up Chick-A-Pin Hill, where, what goes up must come down and a large drop into the Briar Patch awaits.
Along with a probable soaking!
Splash Mountain is a certifiable classic of Disney parks and not only appears in California but also in Walt Disney World as well as in Tokyo Disneyland. For many, this is a must do ride, especially on a hot day.
The attraction is filled with singing animatronic animals and musical numbers and although it appears to be family friendly and wholesome, it is hard to believe the controversy that surrounds the inspiration for this fun log flume through America's southern States.
Splash Mountain was based on a movie that Disney have since sought to distance themselves from since its release at the box-office. A movie that has never been released to the general public in the United States.
There's a whole lot more to this ride than just getting wet…