?Change the channel!? Clap, clap, clap-clap-clap. ?Change the channel!?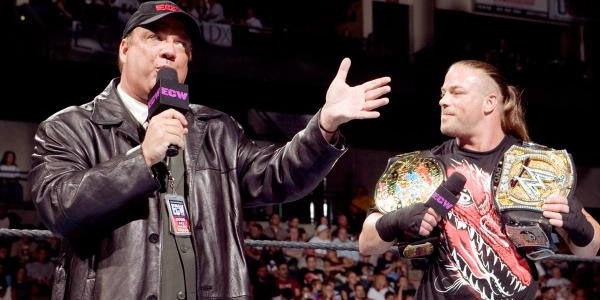 WWE.com
At One Night Stand 2006, Rob Van Dam cashed in his Money In The Bank contract to defeat John Cena for the WWE Championship. It, and its 2005 predecessor, sparked a reinvigorated interest in Extreme Championship Wrestling, something Vince McMahon was clearly keen to cash-in on.
Following on from the huge success of the event, the WWE decided to bring back the still-beloved ECW name as a third brand alongside Raw and Smackdown?s weekly shows. It was billed as a hard-hitting, extreme alternative to the company?s usual sports entertainment style, bringing back some old faces from Paul Heyman?s game-changing Philadelphia promotion alongside hot new stars.
It was a good idea in theory. In practice, however, the whole thing is commonly regarded as an abject failure. It was a far cry from the original ECW, featuring watered-down ?violence?, disastrous booking decisions, and some of the worst in-ring action in WWE history. Old school fans of the cult promotion were offended at the desecration of the ECW name, while even casual viewers could tell that it was comfortably the weakest of the three brands.
Here are the ten worst moments of the WWE?s take on ECW. Many would be regarded as awful ideas in any wrestling promotion, while some were so detrimental to the whole concept of Extreme Championship Wrestling, they almost seemed specifically designed to drag its name through the mud.