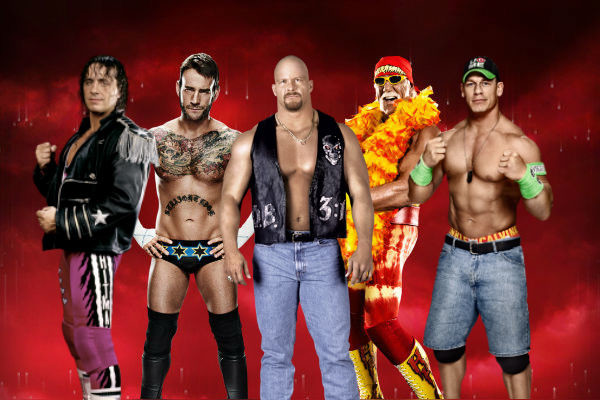 WWE.com
Few questions in wrestling provoke quite as vehement a debate as the greatest wrestler of all time. Various factors can be taken into account, from raw in-ring ability to mic skills, impact upon the industry to mainstream exposure and popularity.
Issue 3 of 'Wrestling', our quarterly magazine, will centre around the '100 Greatest Wrestlers Of All Time' – an ambitious list comprised of your personal Top 10s.
From blockbusting superstars such as Hulk Hogan, Steve Austin, The Rock and John Cena, to in-ring masters like Eddie Guerrero, Kurt Angle and Bret Hart, so many wrestlers could realistically stake a claim as the greatest ever.
There's no limit to this poll; you could make a list comprised entirely of WWE superstars, or scour the globe for the best luchadores, strong-style warriors, and British technical pioneers. Everything goes in our search for the best of the best.
Don't miss out on the chance to have your say! Either fill in the poll in 'Wrestling – Issue 2', or click the link below.
The WCPW roster and WhatCulture personalities have already submitted their lists, so what are you waiting for? Follow this link and get thinking!
here is the link >>> Click here to bid
Posted by last1left in Uncategorized
Many strings to his bow ? Hammond & Co launch Grooming & Watch ranges

Is there no end to Patrick Grant?s main talents, ?  He?s already enthralled us with his tailoring skills through his Norton & Son and E.Tautz Ranges, entertained us with his presenting skills on the Great British Sewing Bee and then blown the competition out of the water with his Hammond & Co range for High Street Retailer Debenhams. So what next then ? Well he?s only gone and showed off […]