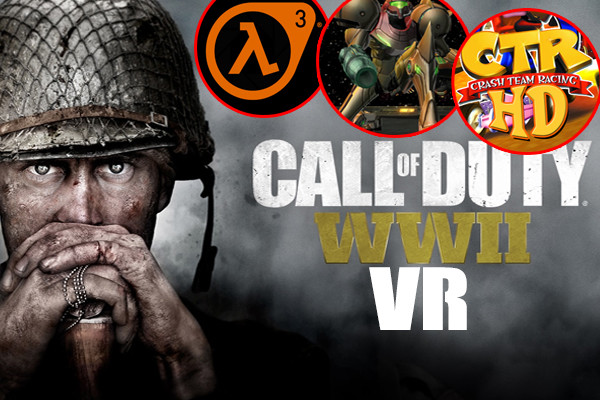 Activision, Valve, Nintendo & Naughty Dog
The most exciting time of the year for gamers is just around the corner. E3 is the annual Super Bowl of gaming, where developers and the gaming press gather in a sweaty Los Angeles convention hall to revel in the biggest and best new titles hitting storefronts over the next few years.
E3 is like pizza in a sense: even when it's bad, it's still enjoyable, and though this year's show might seemingly struggle to live up to the excellence of the last few years (especially Sony's two back-to-back "Year of Dreams" shows), that could all change with a slew of jaw-dropping announcements nobody is actually expecting.
Fans have speculated on many of these announcements over the years, but to actually see any of them come to fruition would be absolutely shocking and get the hype train well and truly rolling.
Let us know in the comments what you're most looking forward to, what out-of-nowhere announcement would make your day, and which of the following predictions feel the most plausible.
Posted by last1left in Uncategorized
Newbie Round-up: Honest storytelling

Well, hello there you lovely lot! I hope you?re all doing well? I?ve just sat down in our new house in France (still surrounded by boxes and clutter) to bring you this month?s Newbie Round-up. We?ve been here for around a week and I?m longing for everything to have a place and for our routine to return.  So far the cooker broke, the hot water wouldn?t work, and the dog jumped […]