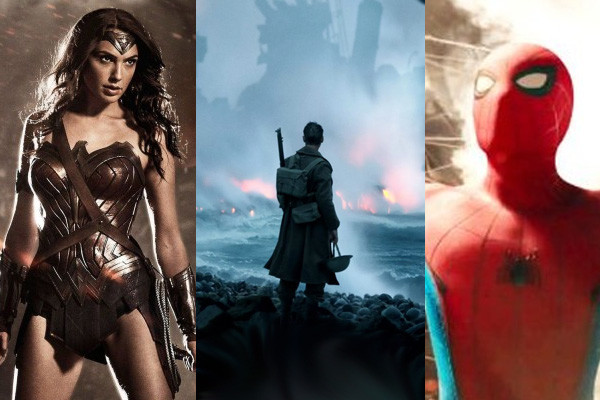 DC
Who needs sunshine, beaches and ice cream when you could be spending your summer days and nights basking in the rays of the cinema screen?
This summer, Hollywood is boasting a muscle-bound spread of blockbusters, catering to the crowds looking for brainless popcorn thrills, genuinely creepy scares and more thoughtful palate-cleansers all at once. Of course there are sequels and comics book movies, but to say they define the entire slate would be a disservice to some of the smaller, braver projects that are standing shoulder to shoulder with them.
In the next few months, we get to see the work of directors as gifted as Edgar Wright, Sir Ridley Scott, Kathryn Bigelow and Christopher Nolan, so there's no excuse to turn your nose up at the idea of another blockbuster season kicking off. And if you do for some reason choose to hit the poolside instead, you'll be missing some phenomenal movie moments.
So which movies should you be watching this summer?
more featured products News from the Web
Posted by last1left in Uncategorized
Watch the full Mission: Impossible Rogue Nation trailer

Over the weekend we had a teaser trailer for Mission: Impossible Rogue Nation and now the full trailer has been released. This is looking great. Lots of action, incredible stunts and a cool cast. Mission: Impossible 5 finds Hunt?s highly effective but destructive Impossible Mission Force (IMF) disbanded by vengeful Washington bureaucrats such as the CIA chief (played by Alec Baldwin). But Hunt pulls his team together (Jeremy Renner, Simon […]