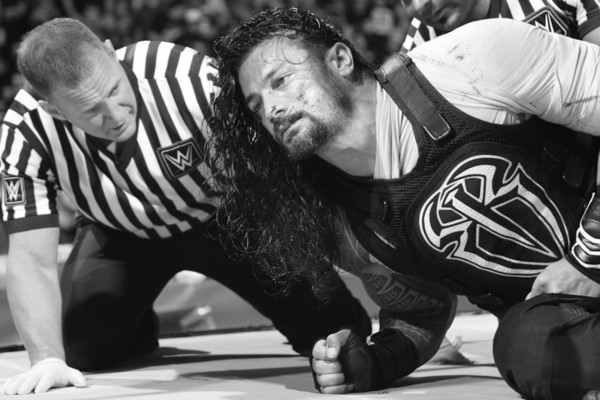 WWE.com
Payback wasn?t the worst PPV WWE has ever produced, but it has the distinction of having two moments that are in direct competition for worst tactic/gimmick of the night, which is saying something.
On one hand, you have trying to build sympathy for Roman Reigns by taping him up like a mummy and sending him into battle, and having him lose so badly that he?s spitting up blood as he?s being loaded into an ambulance.
On the other hand, you have the House of Horrors match, a concept so terrible it was booed out of the building. It made the Final Deletion look like cinematic genius and this as a piss-poor retread. It has to be seen to be believed or understood, but at the same time, spare yourself if you haven?t seen it yet.
Aside from those two debacles, Payback wasn?t terrible, with a few good matches and nothing offensive. Even the women?s match was decent. But even with the positives of Chris Jericho/Kevin Owens and the Cruiserweight Championship match, this still was a downer of an evening. It certainly doesn?t get passing marks overall.
With that said, let?s find out what passed the test and what was marked ?obsolete.? Let?s get to it?
Click here to go directly to the See the home page
Posted by last1left in Uncategorized
Cool Art: Back To The Future by Kevin M Wilson

Kevin M Wilson put together this stunning Back To The Future poster and you can buy it over at Hero Complex Gallery. Official Release Screen Print. Limited Edition of 350 Approximately 36? x 18.? Related Place your ad hereLoading… more titles more computer news Cool Art: The Thing, Scanners and The Brood Check out these incredible posters by Sam Wolfe Connelly for The Thing, The […] Cool Art: Delirium by […]