Then. Now. And a long time ago, in a galaxy far, far away?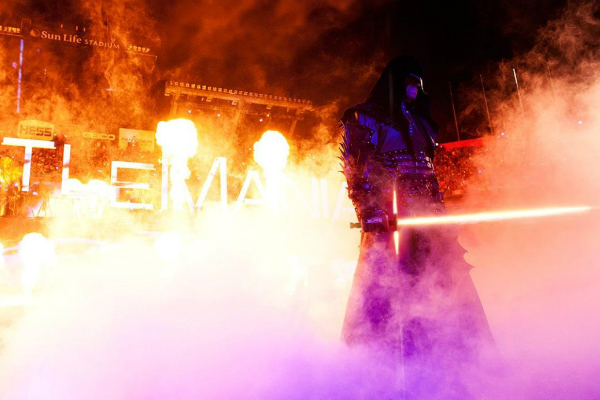 wwe.com
In the 1980s, Vince McMahon and his World Wrestling Federation were untouchable. With the assistance of the phenomenon known as Hulkamania, they?d won the race to go national, beating the NWA and the AWA down in the process and stealing so much of the latter?s talent that the one-time biggest wrestling promotion in America was forced to close down.
The 1990s, however, saw creative stagnation and some of the worst wrestling television in history? until World Championship Wrestling began to beat the WWF in the ratings, turning a skirmish into a full-fledged Monday Night War. Revitalised by a newfound Attitude, Mr. McMahon and his pet Rattlesnake saw off the competition once again. Riding high, with an indomitable market share and no rivals left in the wrestling business, they?d never be so complacent as to drop the ball like that again? right?
Rewind. In 1976, 20th Century Fox and Hollywood in general had so little faith in George Lucas? new production that, despite the success of his American Graffiti a few years earlier, they were in the process of writing him and his ?Star Wars? off completely. It?s the reason why he was given the merchandising rights to the franchise as part of his deal: no one seriously thought they?d be worth anything.
Fast forward a few years, and Star Wars is a runaway hit, The Empire Strikes Back likewise, and Return Of The Jedi is about to follow suit. Lucas can write his own ticket? and yet, in the years to come, that ticket is left to collect dust as Lucas obsessively rubs out and redraws parts of his blockbuster trilogy. When he finally gets around to making new movies, he presents us with a lacklustre prequel trilogy: The Phantom Menace, Attack Of The Clones, and Revenge Of The Sith. Not everyone hates these films, not by a long chalk? but no one?s raving about his genius anymore.
Fast forward a few more years, and the seventh Star Wars movie, The Force Awakens, is released to massive fanfare. The film is acclaimed by fans and critics alike, breaking Avatar?s stranglehold on box office records. After so many years of doing Star Wars wrong, they?re finally doing Star Wars right.
Vince McMahon and his WWE can learn a thing or two from how Disney and J.J. Abrams saved the biggest franchise on earth. Here?s how (and there may be spoilers)?