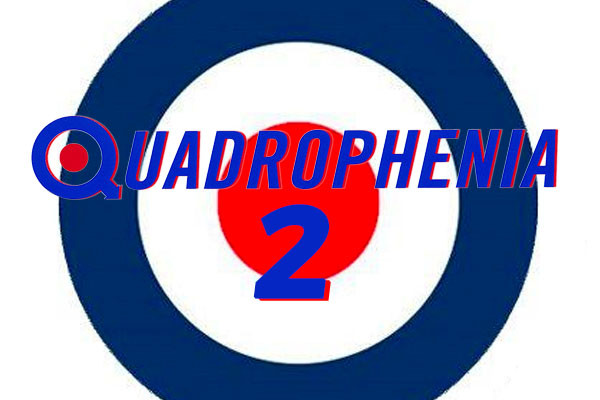 WC
Some films are more than just films. Quadrophenia channelled a spirit, celebrating the mod movement 15 years after its heyday and reliving it in such a way that fans who walk around now with short, Andy Warhol-inspired haircuts will still talk about the film as a way of life as much as the music they love.
And now, 37 years after it came out, the British classic is getting a sequel.
According to Toyah Wilcox – who starred in the original as Monkey – a lot of the same cast – including Phil Daniels, herself and Trevor Laird – will return to shoot this summer. It is set to be based on To Be Someone, by Peter Meadows, the cult novel based on Quadrophenia, updated for the modern era.
Wilcox revealed that her role is going to be particularly racy, with Monkey having developed into a swinging cougar:
?Quadrophenia was really zeitgeist and it?s never really gone away, as every new generation connects with it. No-one expected that to happen – it grabbed teenage angst by the balls and never let go. None of us realised the impact it would have at the time – we were all just desperate to out do each other.
?The natural journey for my character, nearly 40 years on, has seen her become a sexual predator, working in the sex industry as a madam. She?s married to one of the other main characters and they?re swingers.?
Film-maker Ray Brudis (The Krays) hopes to channel the success of the original, and has the blessing of The Who:
?Pete Townshend has given the book on which the film is based on, To Be Someone, his blessing, and the mod culture is still a major movement. It wasn?t difficult to get the cast members signed up as they all loved the script. Now we?ve got the core main cast in place we?re constructing the other characters carefully and slowly.
?People are banging the door down to be in the film, and there are some more big names to be announced.
?I?m hoping it will spark a new generation of fans – kids have got nothing to grasp onto like the punk days, and we need something refreshing to come through. We need to have young blood in this film – and young talented bands. Obviously we?ll have a couple of classic tracks too, for the original generation.?
It's assured an audience, at least in Britain, where Quadrophenia is a beloved cultural icon, and hopefully it can retain some of the spirit. It's just a bit of a shame Shane Meadows isn't making it…
---