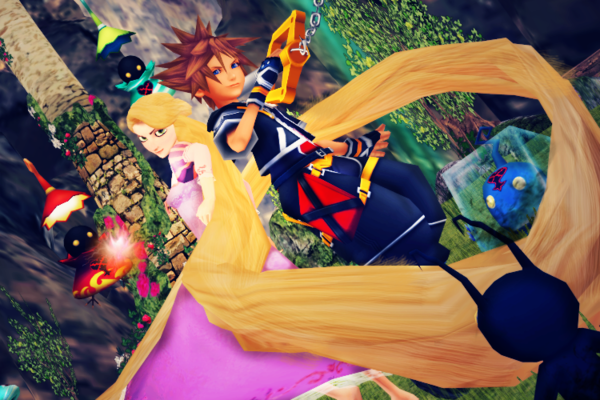 Square Enix
After two years of fan speculation, Square Enix are finally giving us more Kingdom Hearts 3 information.
This started with the Orchestra trailer that debuted last month and gave us a bigger glimpse into the world of Olympus Coliseum, as well as showing off Drive Forms and Link attacks. This trailer was brilliant simply because it really gave us a good look at what Kingdom Hearts 3 will look and play like when it releases.
Despite being a fantastic showing, Kingdom Hearts 3's Orchestra trailer left a lot of previously revealed content out, and didn't really reveal any brand new information besides the appearance of Second Form.
Luckily for fans, Square Enix promised that a brand new trailer will debut at D23 on July 15th.
Within that trailer, Square have promised that a brand new world will be revealed. There is much speculation on what this could possibly be, but it's clear that Square Enix are really going to have to show off a lot of different things in a short time – especially when there's so much potential for so many franchise worlds to make an appearance…
Posted by last1left in Uncategorized