For Summer 2017 the Spanish footwear and accessories brand Camper have teamed up with the Ethical Fashion Initiative (EFI) for a limited edition footwear collaboration, bringing together decades of Spanish shoemaking expertise and the richness of African materials and techniques. This collaboration helps to improve workers? access to knowledge and skills while offering sustainable employment.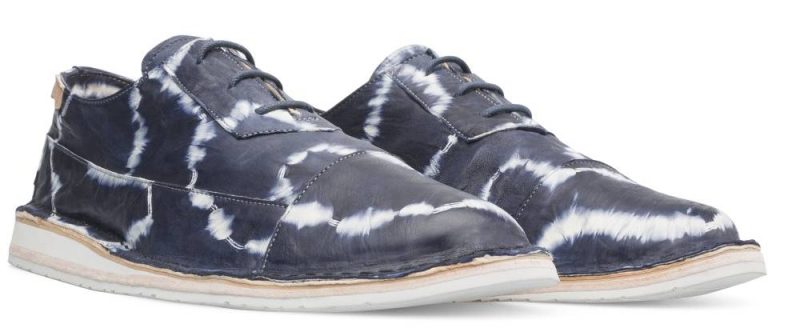 The Ethical Fashion Initiative is a flagship program of the International Trade Centre, a joint agency of the World Trade Organization and the United Nations. Their goal is to empower micro-producers in developing countries by connecting them with top brands from the fashion industry.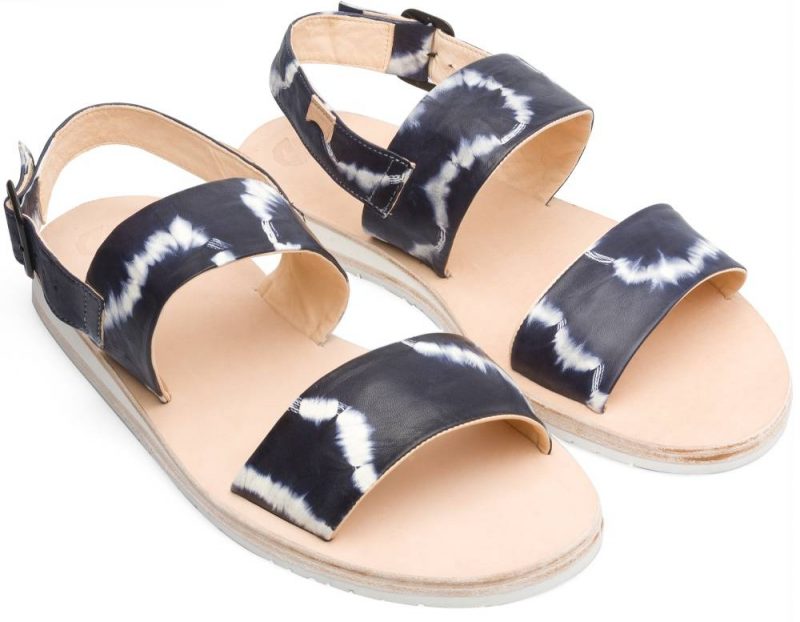 The Camper & EFI collection reimagines sandals and shoes in lightweight wedge soles and premium, hand tie-dyed leather, adding a unique, one-of-a-kind look to every pair. Inspired by their first-ever shoe, the Camaleón, the Camper & EFI Summer 2017 collection reimagines sandals and shoes in extra soft, chrome-free leather tie-dyed. This limited edition collaboration is produced by Ethiopian artisans and promotes access to new knowledge and skills while creating sustainable employment.
Limited to 600 pairs, this exclusive collection is only available at select Camper stores or online at Camper.com.
Questions and Answers For more information , click here .