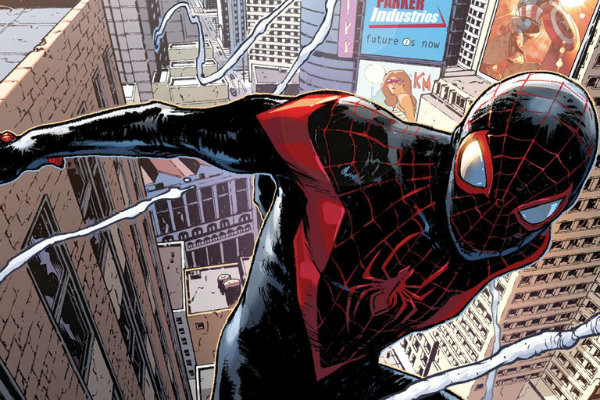 Marvel Comics
In the fallout of Marvel Comic's universe-smashing Secret Wars event at the end of 2015, Mile Morales saw his home disappear as the longstanding Ultimate Universe was destroyed. With the help of Molecule Man, however, Miles was able to find a new home with his family and best friend Ganke Lee on the newly restored Earth-616.
Now Miles resides in New York and operates as one of the city's two Spider-Men, with Peter Parker being the other. Since Peter Parker has become somewhat of a global hero in both parts of his double life, Miles has been given a more active role to shine in the Big Apple.
He's done more than shine so far, however, and under guidance from the regular creative team of Brian Michael Bendis and Sara Pichelli, his star has risen further than ever. Sales of his solo 'Spider-Man' books are regularly surpassing those of Amazing Spider-Man, leading many to believe that Miles is actually eclipsing Peter as the most popular arachnid hero.
While both titles are enjoying tremendous popularity at this time, we wanted to take a look at some of the ways Miles Morales' adventures are managing to outshine Peter's. 
Here areten ways Miles is currently eclipsing Peter Parker as Spider-Man. 
Be warned: spoilers for the current Spider-Man and Amazing Spider-Man comic runs will follow…